Capital Projects
As design of the Christian to Crescent Connector and the Swing Bridge fabrication proceed, we will provide updates on some other projects by our partner, PennDOT, that are in close proximity to Schuylkill Banks and will have a positive impact on trail entrances.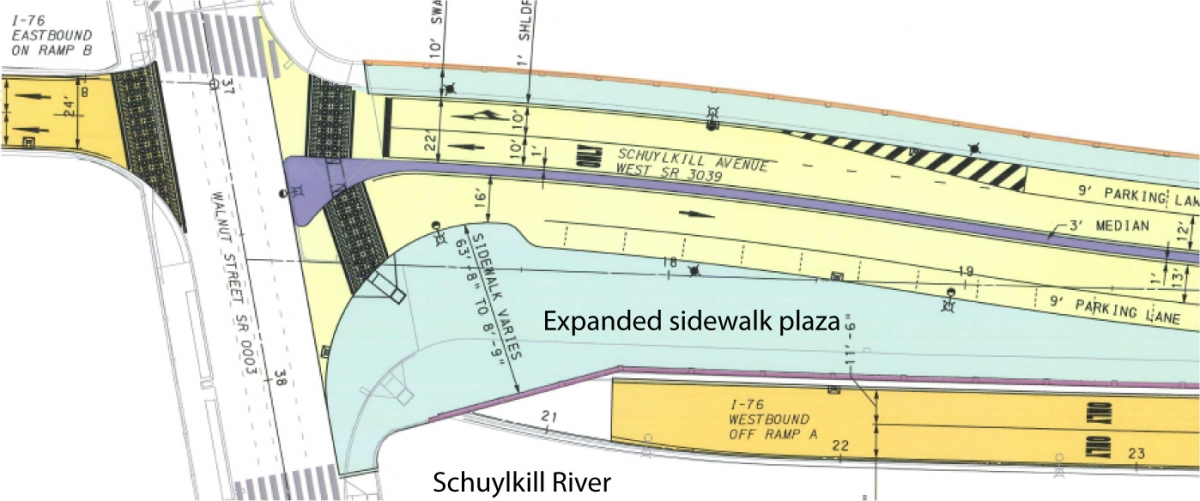 Chestnut Street Bridge and Schuylkill Avenue Rehabilitation
For this project, PennDOT will provide new roadways and sidewalks along both of these streets. The intersection of Walnut Street and Schuylkill Avenue will include an expanded sidewalk "plaza" to provide a more pedestrian friendly crossing. (See drawing above). The plaza will also offer a viewing platform of the river and skyline. The Chestnut Street Bridge rehabilitation project will include an enhanced trail entrance with a pergola to better identify the entrance for trail users. (See drawing below). Learn more about this project here.
Please note that PennDOT has rescheduled the on-trail sink hole repair and trail closure under the Chestnut Street Bridge from January, 2019 to January, 2020.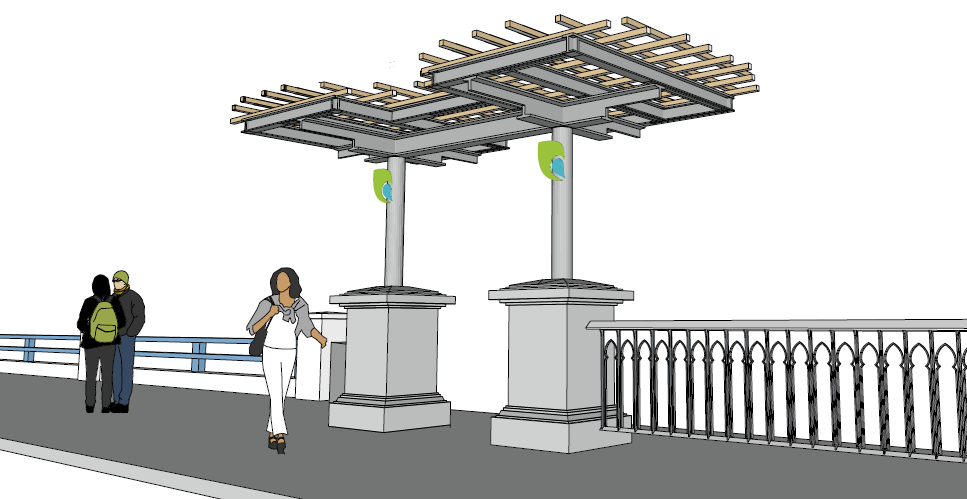 JFK Bridge Replacements
As part of PennDOT's project for the replacement of the three bridges on JFK Boulevard (yes, the stretch of JFK Blvd. from 20th Street to the river includes three separate bridge structures), they included a new staircase and ramp on the northwest side of the bridge at 22nd Street. (See photo below). For those who know this area well, this is a welcomed upgrade to the rough path etched into the steep slope on the southeast corner from frequent use by Philadelphia's more intrepid pedestrians headed to Trader Joe's. This new staircase and ramp will not only allow safe passage between JFK Boulevard and 22nd Street by both pedestrians and cyclists, it will also create a quick link to Schuylkill Banks for trail users that use the staircase leading down to the river on the south side of the boulevard by the PECO building. This project also includes Schuylkill Banks logos, which have been attached to lampposts along both sidewalks to further direct pedestrians to the trail and river. (See header photo). Learn more about this project here.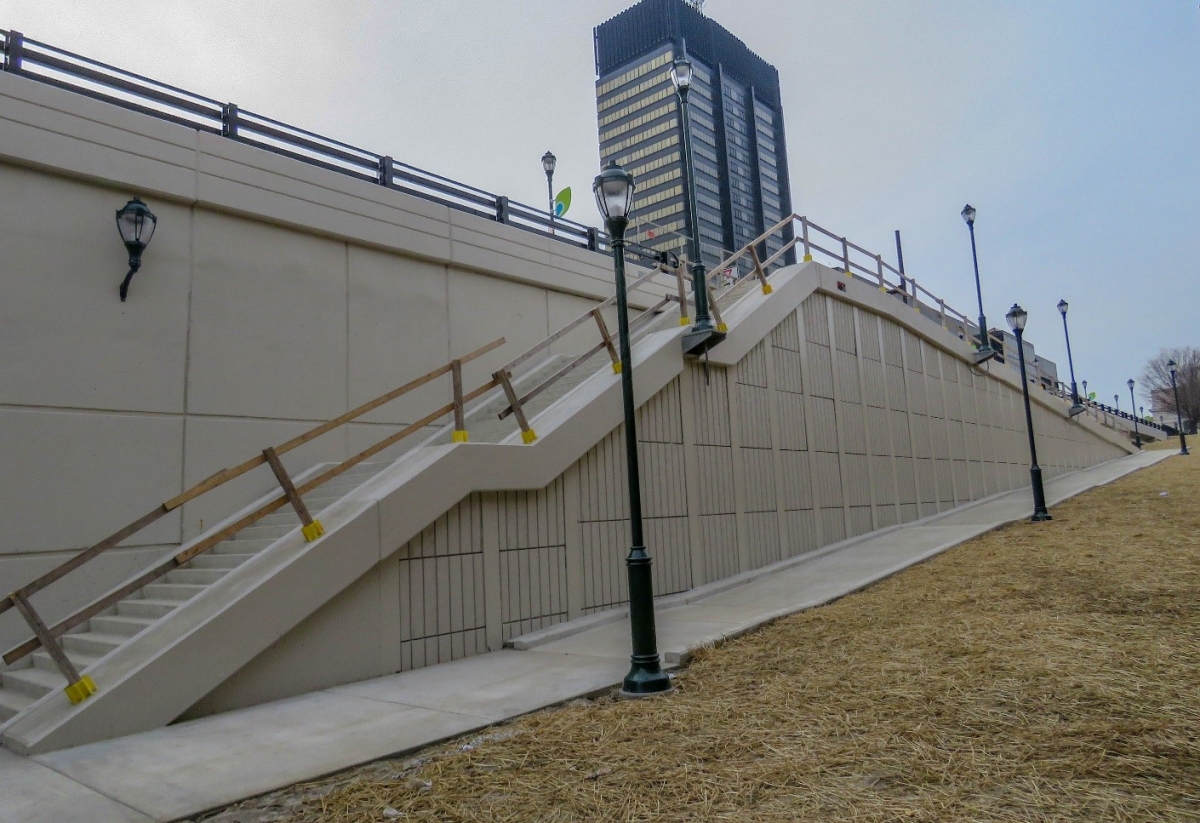 Grays Ferry Avenue Bridge
PennDOT has started to rehabilitate the existing Grays Ferry Avenue Bridge, which once completed will include upgrades to pedestrian facilities along this portion of Grays Ferry Avenue and specifically at the Schuylkill Banks trail entrance near the FedEx driveway. Rehabilitation of this bridge will also include a barrier‐separated multi‐use bike lane on the eastbound side of the bridge. (See photo below). Learn more about this project here.