Our first movie night was rained out, so we have rescheduled Romancing the Stone for August 27! Fingers crossed that it doesn't rain this coming Thursday, June 20 for The Karate Kid (1984) at Grays Ferry Crescent. The movie will start at 8:30pm, but get there early for free snacks and a chance to enter a free raffle for Philadelphia Runner or Saxbys gifts cards. We will be back at the Walnut Street location for American Graffiti on Thursday, June 27. The Schuylkill Banks Movie Series is sponsored by FMC Corporation and Spark Therapeutics. Thanks for your support! See the full movie schedule here.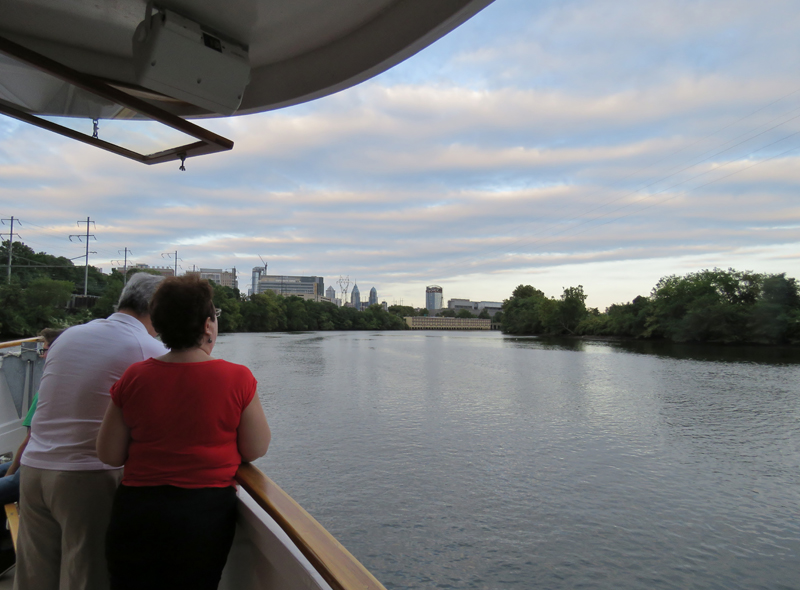 Want to gain a new perspective of the city? Then you should take a riverboat tour! SRDC has partnered with Patriot Harbor Lines to offer tours aboard the Patriot, a pristine 1920's-style mini commuter yacht. There are two tours available this summer and fall - a one-hour, fun and fact-filled Secrets of the Schuylkill riverboat tour or a Boat to Bartram's Garden riverboat tour to the home of America's first great botanist. Both tours offer stunning views of the city from the river. ​See the full schedule and buy tickets here.
Upcoming Secrets of the Schuylkill tour dates: Saturday, June 22 at 5:30pm & 7pm and Thursday, June 27 at 5:30pm and 7pm
Upcoming Boat to Bartram's Garden tour date: Sunday, June 30 at 12pm & 12:55pm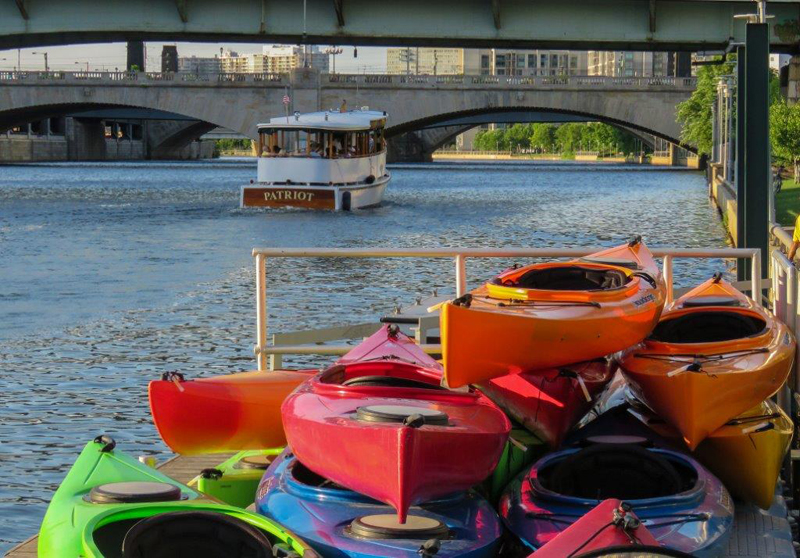 For those seeking an urban adventure, Schuylkill Banks Kayak Tours, operated by Hidden River Outfitters, are a great way to explore the tidal Schuylkill River! Kayak tours include equipment rental, half an hour of instruction and a one-hour, professionally guided, round-trip tour of the Schuylkill from the Walnut Street Dock to the Fairmount Water Works, a National Historic Landmark. Romantic moonlight paddles are also available on select Saturday evenings. See the full schedule and buy tickets here.
Upcoming kayak tour dates: Saturday, June 22 at 5:45pm & 8pm and Sunday, June 30 at 12pm and 2pm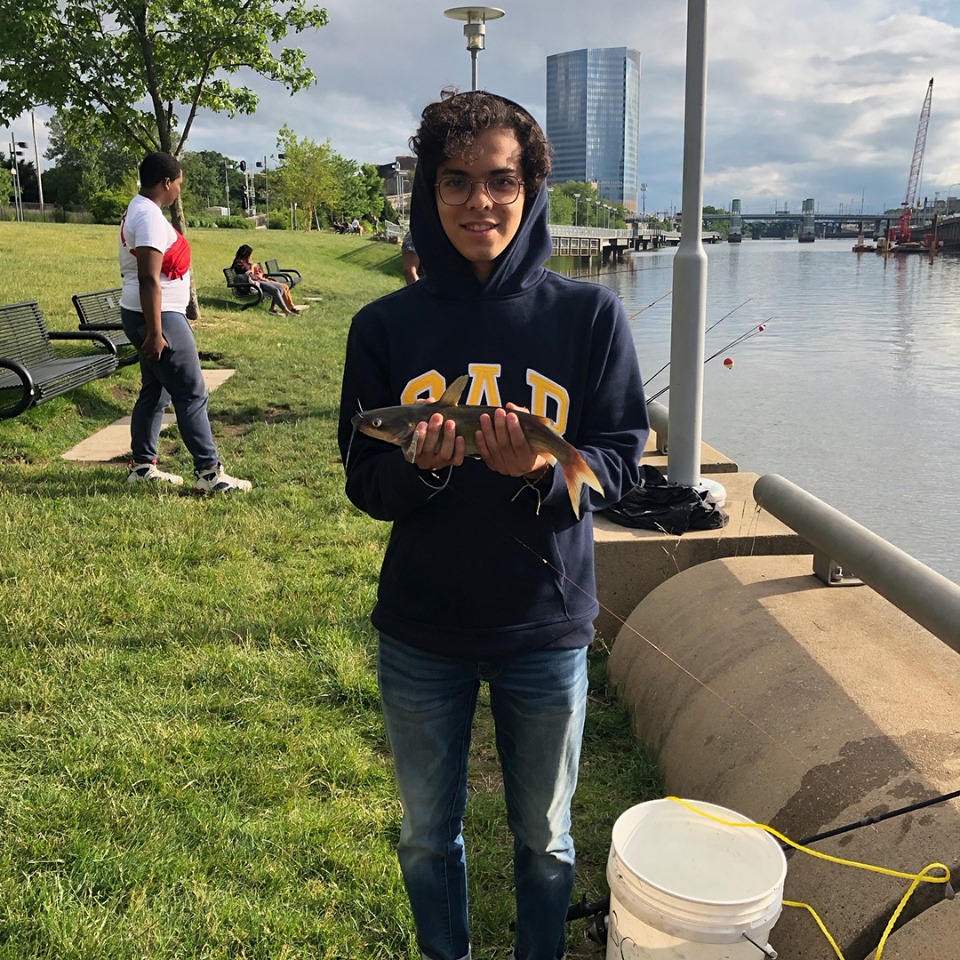 Our first free fishing meet-up last Thursday was a success! 23 anglers met us on the riverbank and fished from 5-7pm. Collectively, we caught a catfish, a clam and an eel. These free fishing meet-ups are held on select Thursdays at two different locations: just south of the Walnut Street Bridge and on the Grays Ferry Crescent Esplanade. This exciting new program is presented by the Gaun First Catch Center, which is sponsored by the PA Fish & Boat Commission and the Recreational Boating and Fishing Foundation.
Upcoming fishing workshops:
• June 20 - 5pm to 7pm at Grays Ferry Crescent
• June 27 - 5pm to 7pm at Walnut Street